Tablet rental
Aloc makes the best tablets on the market available for rent. Our equipment supports 4G or sim card technology.
Aloc supplies Apple-branded tablets (iPad) and Samsung-branded tablets (Galaxy), delivered at your venue in Brazil or in the US.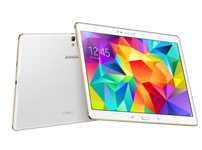 Galaxy
Galaxy Tab 2, Tab 3, Tab A and Tab S.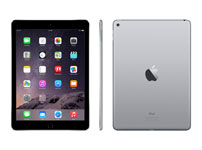 iPad
Wi-Fi only or Wi-Fi + 4G
We supply iPad2, iPad4, iPad Air, iPad Air2 and iPad Mini.
See all our Apple equipment for rent.
Tablet rental for events. From the sign-in desk, to interactive branded applications, ALOC provides the solution for conventions, trade shows, and product release events. Renting a tablet from ALOC gives you access to our years of event experience. Our specialized team will help you select the best tablet for your event and delivery it to main cities in Brazil or in the US.
Whether you need a tablet for surveys, event planning, registration, or a short-term business product, ALOC has the tablet inventory that you need.