LED Panel Rental is the best equipment for your trade show stands. Get the best resolution and make a big impact on your audience. Perfect for areas with large and continuous people flow. Its varied possibilities of size configuration ensures efficiency of information delivery and the impact of your message. Add great resolution and perfect fit to the space available in the environment, without the limitations and visible amendments of a videowall.
Aloc rents professional led panels with 3.9 mm pixel pitch and size of 500 x 1000 x 60 mm, allowing any panel size mounting.
The installation, assembly and programming of the LED Panels is done by qualified professionals, which ensures the perfect performing of the panels during your event.
Therefore, ALOC takes care of transportation – delivery and withdrawal – and the installation of the requested equipment.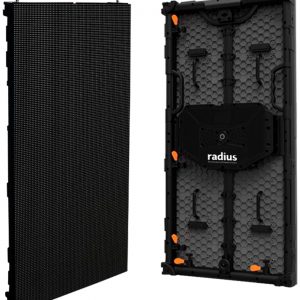 Pixel Pitch 3.9mm
Use: indoor
Pixel Pitch: 3.9mm
Size of each panel:


500

x

1000 x 60 mm

R

esolution: 128 x 256 px
Brightness: ≥1000 nits
Angle of View:
110º / 110º
Bi-volt: 110V / 220V
3.9 mm LED Panel Rental
Panels developed for indoor applications:
More vivid images
Deeper colors
Wider viewing angles
Sharper detail
Shorter viewing distance
Energy saver
Easy to maintain, even under heavy usage  conditions.
In addition to the LED Panel, ALOC has the ideal computer or laptop rental for the perfect operation of the equipment. Get the best equipment and technical support of the market in your event. Ask for ALOC technology solutions for your business.
There are unlimited applications for LED Panels. They can be used as a welcome and information panel for your event guests or for participants in your company's sales convention. With the 500×500 boards, the LED panels mounted by ALOC both in Brazil or in the US can have any size of height or width, allowing great visibility and optimal image resolution. Need to rent LED Panel in the US? We are also in Orlando, FL. Take a look at our US website.